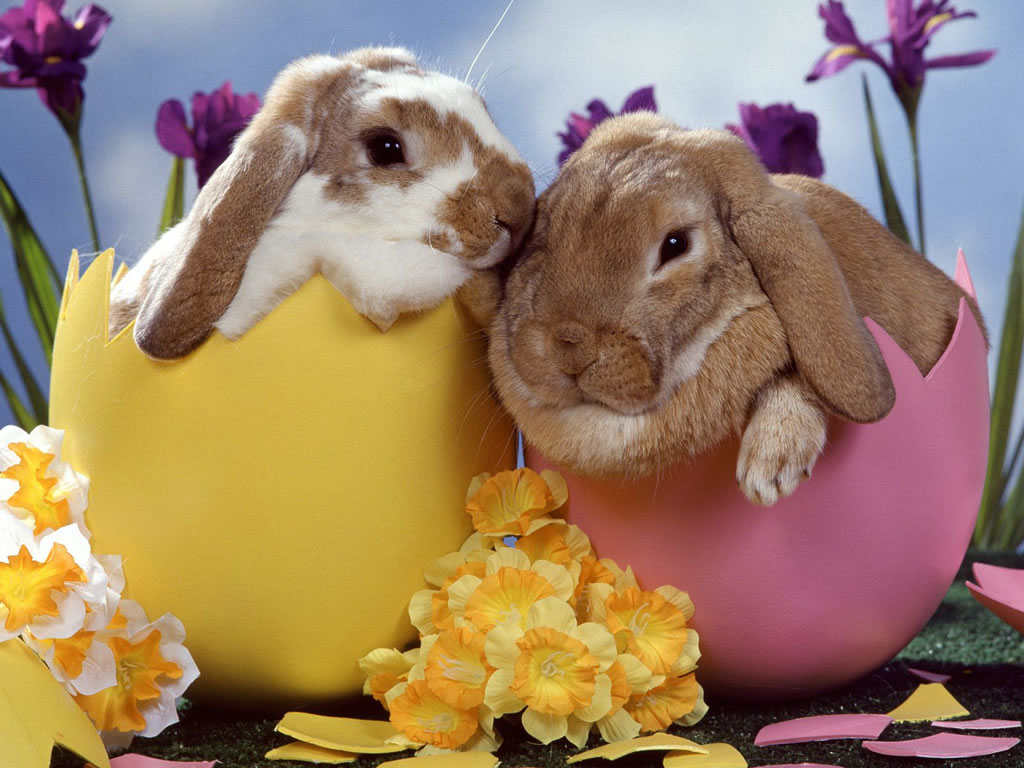 Easter...what do you give a thirteen month old for Easter. As I overhear mothers at the chiropractor debating which $50 Wii game the Easter Bunny will be bringing and cringe, I wonder....When did Easter become mini-Christmas?? But I also didn't want Easter to be candy-centered, especially so early in the game. She just ate cake for the first time...I don't want her to OD on robin's eggs. In my search for a happy medium that didn't cost more than $20, I found myself in the dollar bins at Michael's and am quite happy with the economical Easter compromise.
First the basket. Some leftover ribbon and a recycled gift basket from Sophie's birth were transformed quite nicely into her basket. I managed to find some fun, springy, practical toys that were in my price range.
Finally, Sophie woke up. Yes, I'm blessed with a baby that not only sleeps through the night, but that sleeps IN!! We introduced her to her Easter loot.
A snap bracelet in the shape of a happy flower (which she carried around ALL DAY)...
Her first pair of sunglasses....
A dapper duck (he's wearing suspenders).....
Not pictured were also a mini watering can and hand rake so that we can play in the dirt outside when it gets consistently nicer. And yes, I gave her a little bit of candy. I found a package of jelly beans that contained maybe 30 (she eats @ 1 a day) and one package of peeps (which she generally shares with mommy). For her first peep experience, we let her dive in on her own. When mommy gave her a bath later that day, I had to scrape yellow gooey sugar out of the rolls in her neck.
And our Easter grand total.....$12.50. This is a holiday I can definitely get on board with!!
Apparently the Easter bunny had made a stop at Grandma Judy's, too. When we got there for dinner, there was a handmade sock monkey waiting for Sophie. Daddy, appropriately (and unimaginatively) named him Sockers.

Here's a little rewind to show you how much can change in a year. This is last year's Easter family picture....
And this year's (with a family of 3.3)....
My family is very musical. EVERYONE of the Duncans (including our parents) can play a musical instrument and/or sing. The talent, we are finding is definitely hereditary, because it's seeping into the grandchildren as well. My nephews Nathan and Chad were even professional enough to play in the band at our wedding. Sophie will probably not be an exception. In addition to the fact that she sings constantly (mostly da,da,da) she is also showing an early affinity for percussion. Daddy's brother Ted also happens to have some musical talent and brought his snare drum down to the living room so he and Sophie could have a jam session. Honestly, Ted spent most of his time dodging drumsticks (apparently she's all about injuring her aunts and uncles), but Sophie had a blast.